At Custom Contracting, LLC, we offer in-house design and drafting services for new homes, unfinished basements and select remodel projects. We also design and create custom projects such as custom closet organizers, entertainment walls, built-ins, stunning bars, architectural trim details, wainscoting, custom wood countertops, rustic tables and other select hand-crafted woodworking pieces.
3-D Renderings & Residential Design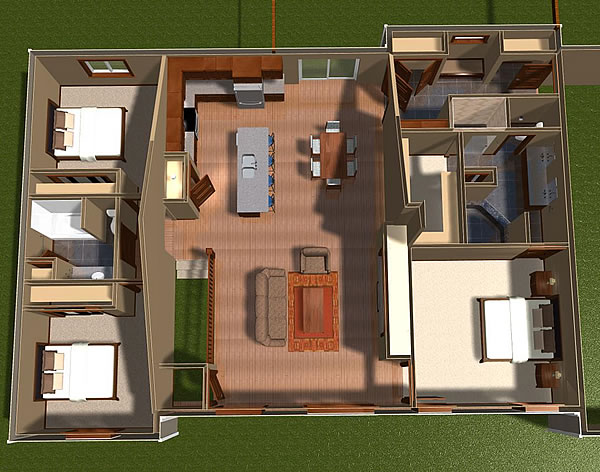 As a family operated business we are very hands on. We would like to meet with you to discuss your vision and goals to best create your next project. We utilize quality residential design and 3-D modeling software to create working plan sets and renderings. From typical two dimensional plans to interactive three dimensional renderings, our abilities afford you the opportunity to review your project in as much or little detail as you desire. This allows you to realize the true potential of your space, affordably make revisions and avoid expensive alterations before you begin the construction process.
3D Architectural Visualization Lets You See How Your Rooms Will Look Before They Are Built
Our 3D room renderings give you an immersive experience allowing you to visualize how rooms will look and how living in those rooms will feel. Our rendering are amazingly accurate as you can see in our samples below. The 3D residential design rendering allow us to bring the design concept to life.