We help de-stress the home building process with our digital 3D design renderings.
Our 3D renderings let us predict how your home will look before construction even starts. These fantastic tools will help you to visualize yourself in your new space. We listen to your requests and wish list items for your new home and then are able to present our tailor-made solutions with an accurate 3D rendering. This process ensures that there are less suprises and that your home builder is understanding your vision.
Our home visualization tools and 3D home renderings can be used to illustrate both interior rooms and the entire exterior! Check out these examples to see how accurate our home visualization tools are!
Example 1: Family Room: Fireplace insert, inset seating and barn door from 3D rendering to actual finished room.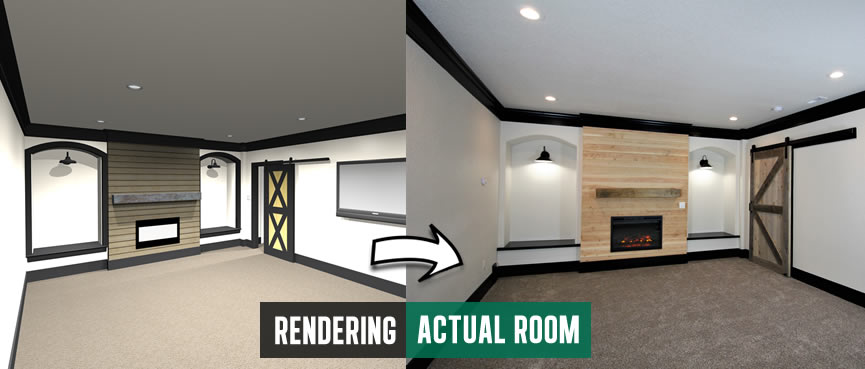 Example 2: Bedroom: This fantastic bedroom with inset ceiling comes to life in the rendering.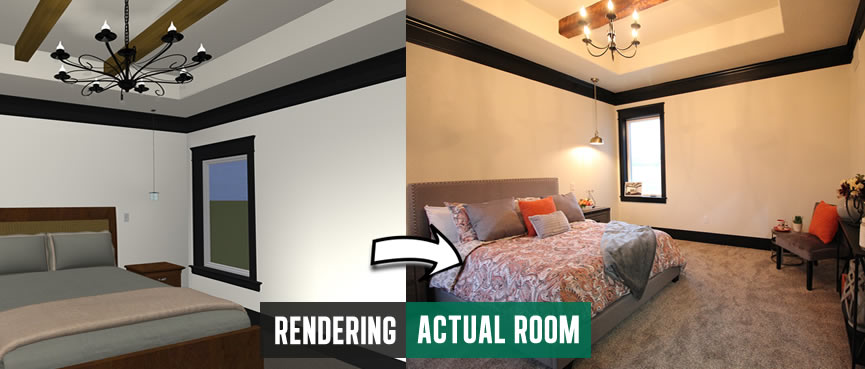 Example 3: Great Room: This amazing room was first planned using an accurate 3D rendering.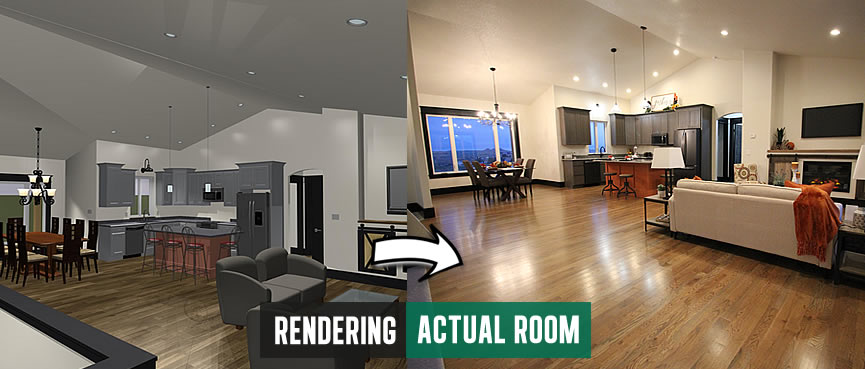 Example 4: Exterior: This custom home exterior was first visualized in a 3D rendering and then built to those specs.