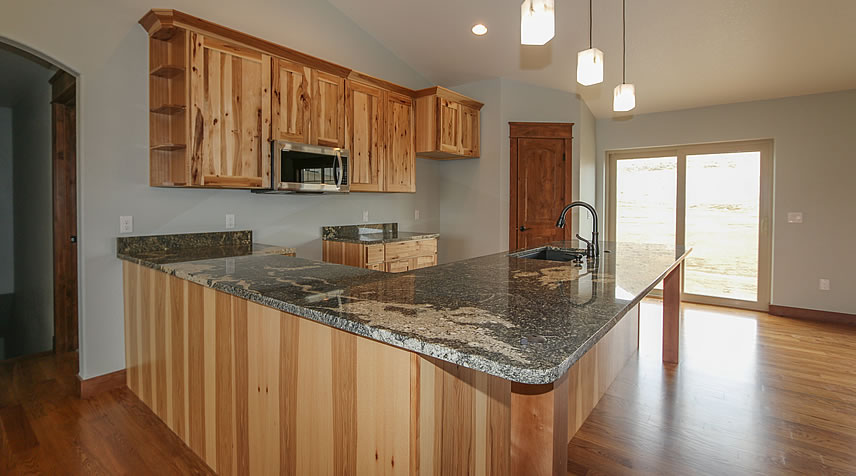 With all the decisions that come with building (or remodeling) a house, it's easy to overlook some of the more "luxury" items that can be installed. By luxury I do not mean to imply expensive – more just items that we don't necessarily need and can easily live without, however you find yourself saying "I wish we would have put in (fill in the blank)." Sometimes we don't even know these types of things exist until we are strolling through the aisles at home improvement stores or visiting a friend. So here is a list I have compiled of those little luxuries that we don't often think about until it's too late.
Keep in mind the majority of time it is much more cost effective to do extra installs during the building phase and especially while your walls are still open before sheetrocking.
Add lighting and or electrical outlets to plant shelves. This makes life a lot easier for the decorator in the family and can really add a lot of depth while accenting your treasures you may keep up there.


Speaking of outlets – now days they make recessed outlets that are perfect for putting behind wall mounted televisions or other electronics. Also great for placing behind furniture to avoid those awkward gaps you normally have to leave to accommodate cords.


Outlets also come with lights and USB ports – very handy for a world that now runs on cell phones and tablets.


Under cabinet lighting in your kitchen. You don't know you're missing out until you have it and it is a wondrous thing!


Kitchen cabinets that serve specific functions. I wish I had known about the fancy hardware you can install in a cupboard to put my large (and heavy) mixer on. Don't think I don't mention it to my husband every time I have to lug that bad boy around. Another great idea is a cabinet for storing cookie sheet/cutting boards/etc. vertically. I do have one of these and l.o.v.e. it.


Surround sound/outdoor speakers – even if it's not something you think you'll get hooked up right away, still run the wires while it's easy to do so.


Recently I was in a home that had a fancy doggie door installed next to their patio doors. The dog wears a special electronic fob on its collar and when it gets next to the door it unlocks and opens.


Outdoor water spigots. It's inevitable you will someday curse yourself for not putting more around your house. Especially while you're dragging 200 ft. of hose around to water your new landscaping. Thankfully my husband thought of this when we were building and we have one on every side of our house. I may make fun of him for overbuilding, but it has all come in handy.


Linen closets. Oh how it drives me cuh-razy when I see house plans with no linen closets, especially in bathrooms. Where do those people store their towels? Or extra toiletries? Or cleaning supplies? Or, if you are me, everything you have no idea where to put? Storage in your home is a must. You might think you would rather have a larger living room than that extra hall closet, but you will likely regret it.


Keypad entries. You can install them in your garage door or any walk through door. Life savers! It only took one $50 locksmith charge for us to stop procrastinating on getting our keypad. And so handy if you need to have neighbors check on things if you're gone. No need to disperse keys that you will never get back.


If you are installing gas in your home do yourself a favor and run a line to where you will be keeping your grill. Never ever run out of gas while grilling again and no more wasting time replacing or filling tanks.


Soundproofing walls. Hate when you can hear everything going on in the next room? Do you have a spouse or child who is a night owl and keeps you up while they are watching TV? Our master suite shares walls with our living and dining rooms, so we took steps to deaden the sound through those walls which is great for comfort and privacy. Highly recommend!


Need an extra refrigerator or deep freeze in the home? Figure out the location before wiring so you can put it on its own circuit, thus avoiding spoiled food if a breaker trips from something else on a shared circuit.


Drop zone! We all have a location where mail, purses, keys, phone, random paperwork, etc. just sort of ends up. Majority of time this is somewhere near or in the kitchen. Consider adding a drop zone to your plans so this random assortment at least has a home. Install outlets so you have a specified area for charging your electronics as well.