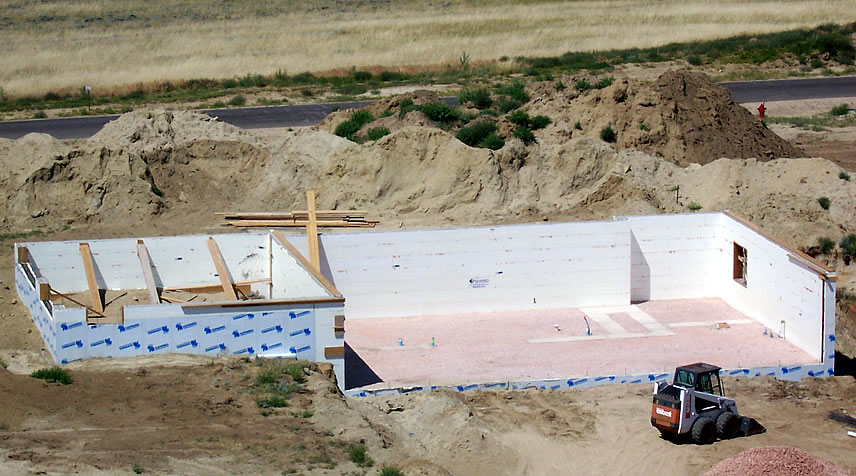 If the process seems overwhelming and you're not even sure of where to start, don't feel alone. The prospect of building a home (especially a custom home) is exciting but can also be very intimidating. There are so many questions running through your head: What kind of home do I want? What kind of home can I afford? Who will build it? Where will I build it? Where do I find plans? Do I need an architect? Should I build a custom home or pick one of five plans from a builder already in an established subdivision? These are just a few items one needs to think about, and believe you me – it's just the start.
I can list thousands of reasons why you should build a custom home. I could also make a list just as long as to why you should not. The truth is – only you know your situation and what is right for you and/or your family. Do some research on areas to build, contractors, house plans, etc. Make some lists of needs or wants. Review your finances to see if building is even an option. Sit down with local builders or carpenters and get some advice on the local market, good areas to build in, etc.
Now let's just assume for this article's sake that you have made a firm decision on building a custom home and you've done enough of your homework to know that building in your area is doable and you have confirmed you have the financial means to do so. There are still many more steps to take in this journey and I would commit myself to writing a rather large and boring book if I were to go over each and every one of those steps. I do however want to go over some areas we, as custom home builders, feel are vital to ensuring the best possible outcome for you as a customer.
• Choosing your contractor. What should you look for in a contractor? The answer to that really lies in your expectations of how you want this process to go. Do you want someone that will be very available to you and involve you in every single step? If so, a volume builder may not be the right fit for you. A contractor that is overseeing 20 different home construction processes may only have small fractions of time to personally spend with you. If you are really just looking for someone that will get the job done and only contact you when necessary, then this relationship may work great for you. Regardless of the type of relationship you are seeking, you as a customer should look for a contractor that treats you with respect, you feel you can trust and is up-front with you. Ask for references; if they refuse to give you any that should be a red flag. Another great resource are building supply stores. The sales people there often times work one on one with many contractors and are usually willing to give you an opinion on their work, reputation and personality. Finding a local contractor also has its benefits as they are already aware of your area's codes and probably have established working relationships with many of the businesses and other contractors in the area which is very beneficial for you as the customer. Think about the style of home you are wanting; many contractors are more skilled in certain building techniques than others. Someone who focuses on more modern and contemporary styles might not be the right fit for you if you are wanting a rustic or country style home. If you are wanting custom interior finishes, find out if your contractor has the ability or resources to make that happen.

• Be realistic with you your wants and needs. It may not be financially possible to get everything you hope for in your dream home and compromises may have to be made. A huge spa-inspired master bathroom might be high on your list, however if that means something else will have to be cut from the floor plan (say a laundry room or walk-in pantry), then perhaps scaling back on the bathroom and choosing a simpler design will be a more efficient use of the space. Recently some good friends of mine began planning their house and were insistent that there be a large wall of windows in their main living space. Little did they know how expensive the large, odd-shaped windows actually were, thus they had to compromise and simplified their overall plan. Remember that there are also structural and code issues that can affect how and why certain things can or cannot be done as well.
• DIY is not always best. Playing a physical role in the building of your house can certainly be fun and a source of pride. Now days websites such as Pinterest and Youtube have all kinds of tutorials that can be really helpful with projects. They can also inspire an increased confidence level that does not always match your skills. Mistakes can be very costly and it is important to realize your own limitations. If a mistake or code violation happens, it will cost much more money and time to fix it than it probably would have if a licensed professional had done it in the first place. Many people want to take on a large project to cut costs such as hanging the sheetrock on their own. While they may be perfectly capable of doing so, there are other factors to take in to consideration. If you have a construction loan you are constantly accruing interest. If it takes you over a month to hang all of the sheetrock (thus putting other progress on hold), it may end up costing you more in loan payments than it would have cost to just hire it out.
• When it comes to quality, money should not always be the determining factor. Obviously I cannot stress enough how important it is to be mindful of your budget, and in no way am I suggesting you should turn a blind eye as long as you are putting in high quality items. What I AM stressing however is that you really should have an expectation of the quality of your home and its finishes and understand why higher quality may mean increased price at the front end but can save you lots of money and headache down the road. Sometimes as consumers we get so focused on price shopping we fail to really analyze why there is a difference when the finished product may appear to be similar. The saying is true that you really do get what you pay for. It may not always surface immediately, but if there are short cuts made and poor quality items installed, as the years go by you will find yourself constantly making repairs and upgrades. Always be leery when a professional tells you he can do some type of custom work at a fraction of the cost of the other guys. Yes, some people over charge for their work, but the truth is that time and materials in the construction are not cheap. Those dedicated to putting out quality items are going to charge more, but the end product is going to hold up for a very long time and look nice for just as long. Some acquaintances of ours built what they wanted to be their dream home a few years ago. They decided to go with a contractor who had a very poor reputation merely because he promised he would build for less than any other company. In the end, they are now stuck with a home they cannot even receive a Certificate of Occupancy for due to the massive amounts of mistakes and code violations. They have had to reside, reframe, reroof and spent a lengthy amount of time and money in a lawsuit. They ultimately received a settlement, but not one that was nearly enough to recover all their additional costs and the remaining headaches they still deal with.
These are just a few things to take in to consideration when it comes time to build your home. Doing your homework in the beginning will save you many headaches as the process moves forward. It won't always be easy, but building your dream house is a very exciting time and worth all the effort in the end.